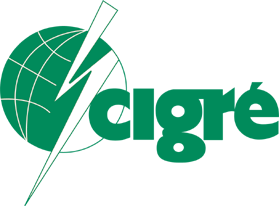 Focus on energy efficiency, grid reliability and the evolution of smarter, more flexible grids.

 
 
 

ABB, the leading power and automation technology group, will present some of its latest technologies to improve energy efficiency and grid reliability, and to advance the evolution of smarter and more flexible grids, at the Cigré event in Paris from August 23-27, 2010. The biennial power technology gathering is a premier event and platform for discussing trends, technologies and future developments, attracting more than 3,000 participants from around the world.

Peter Terwiesch, ABB's head of Technology, will elaborate on smart grid developments and ABB technologies to address the ensuing opportunities and challenges at the opening session of the event in a panel discussion entitled "The Need for Technology and Intelligence in the Future Power System." Other ABB experts will also present technical papers in various seminar sessions.

While demand for energy and electricity continues to grow, so does the urgency to address environmental issues. An increasing share of renewable power from unpredictable sources, such as wind and solar, is driving the development of smarter power systems that ensure an efficient and reliable flow of power through the grid using sophisticated monitoring and control devices, and advanced automation systems. ABB is participating in a number of pilot studies based on this concept, in different countries around the world. ABB's smart grid technologies include software solutions for energy forecasting, demand management solutions and charging infrastructure for electric vehicles, as well as network management systems, power quality devices and high-efficiency transmission systems. A demonstration model to explain smart grids will also be on display at the exhibition.

Among the new technology exhibits at Cigré will be ABB's ultralow-loss amorphous metal distribution transformer, a recent development, which reduces transformer electrical losses by up to 70 percent, and the latest ENK series of compact gas-insulated switchgear (GIS) for voltages up to 72.5 kV. ABB's substation automation and protection systems will also be featured, in the shape of the IEC 61850-compliant Relion® product family for the protection, control, measurement and supervision of transmission and distribution systems over a range of operating conditions.

Transmission technologies at the exhibition will include high-voltage direct current (HVDC) systems and FACTS (flexible AC transmission system), both pioneered by ABB. HVDC provides high-efficiency, long-distance, bulk-power transmission and is the technology of choice for the integration of renewable power sources into the grid. FACTS technologies improve power quality, enhancing system reliability and reducing losses. The most recently introduced member of the FACTS family, SVC Light® with Energy Storage, will also be on show at Cigré. This technology enables the dynamic control of power quality and provides scalable energy storage, a function that will be increasingly important as the development of renewable energy sources and smart grids advance.