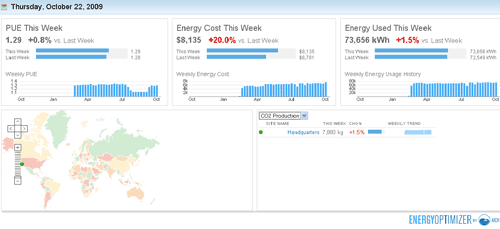 It's Official: The Future of the Smart Grid Is IP
I'm officially calling it: The debate over whether or not the future of the smart grid will be based on Internet Protocol has been decided, and the victor is IP.
The debate hit a turning point last week when Internet networking giant Cisco announced plans to acquire wireless network firm Arch Rock, and also inked a deal with smart meter heavyweight Itron to work on a network reference design for the smart grid based on IP. Cisco's roots are in IP — as the leading supplier of routers that built the Internet — but Cisco's recent all-out market assault on the smart grid market shows that the company thinks there's a natural IP-based cross over from its Internet business.
Of course, Silver Spring Networks — which has been the leader in scoring utility smart grid network deals — has been touting IP as the underlying network technology for years. Cisco's entrance into the smart grid market validates that Silver Spring Networks made the right bet back when the company was founded in 2002. Now it just needs to keep convincing utilities that its offering and its utility roots — not the 10-ton, Cisco-branded product — is more attractive.
In policy circles, an IP-based smart grid has seemed to win out as well. The FCC took a strong position on advocating IP and broadband as the underlying architecture for utilities' smart grids. The smart grid stimulus package leaned toward IP in its allocations, and the NIST standards body has also embraced IP. Part of all this support is probably at the behest — and a little lobbying — of the Internet companies, like Google, Cisco and IBM. The old-school meter makers tried to resist at first, but companies like Itron have come around.
Remember, while the future of smart grid architecture is looking like IP, many of the current smart grid networks are based on proprietary and non-IP radio frequency standards. All those networks will take a while to upgrade and replace and the new networks will take years to build out. The IP-based smart grid will still emerge eventually, but it's clearly on its way.
Moving Into Substation Networking, Cisco Seizes Smart Grid's Low-Hanging Fruit
Google's latest smart grid play: white space