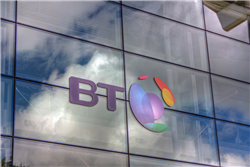 Developments in UK's smart grid investment plan continue as BT, Arquiva and Detica have just announced the official launch of their SmartReach consortium. The three, whose combined  key assests include national communications solutions, secure systems, data services and management of Critical National Infrastructure – first announced their partnership back in July. SmartReach is a joint project which aims to reponds to the government's mandate of putting in-place smart grid systems, as well as smart meters to 26 million homes in the UK. The multi-billion pound initiative, set to be finished by 2020 was primarily designed to cut down energy costs and reduce carbon dioxide emissions by some 2.6 million tons annually.

SmartReach's first proposition is to adopt a single network approach in order to eliminate additional costs associated with having multiple service providers. It is also said to reduce risks of systems integration. The consortium further suggested timetable adjustments which mainly entails earlier procurement of service provision – however, alloting a longer duration for the procurement development and service testings to reduce the risk of the service provider procurement process.

According to BT's group strategy director Olivia Garfield, "SmartReach believes that the programme to deliver smart meters to domestic and non-domestic consumers in Great Britain can be simultaneously accelerated and de-risked while delivering substantial financial and carbon benefits. Our analysis led us to conclude that a secure nationwide long range radio-based solution was the only technically and commercially viable way of ensuring that all consumers benefit from smart meters."

For its part, Steve Holebrook, managing director of Arqiva's Government, Mobile & Enterprise business unit said, "Our solution will deliver reliable, secure communications to virtually every meter in the country, even in those difficult to reach household locations such as understair cupboards. Moreover, our network has been designed to deliver a low cost solution for all homes with a lifespan of at least 15 years, matching the recovery period of the energy retailers' investment in smart meters."
Provisions on security – that it be built-in from the ground up, support for future smart grid applications, and dedication of a  Critical National Infrastructure communications network for smart metering were also presented.

Adds Richard Watson, director of Detica's Commercial Client Group, "Smart metering is a project vital to the future of Great Britain's critical national infrastructure. It needs to be protected as such. Our recommendation to the government is to have a central security governance authority set-up at the outset, dedicated to the protection of the smart metering system from cyber attacks and data privacy breaches."