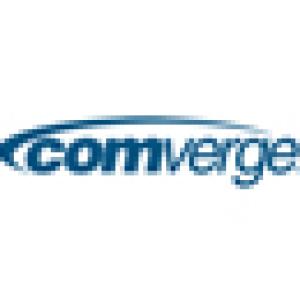 Intelligent Energy Management Moving Facilities to Smart Buildings - Comverge rebrands to signal its share in the market Entry : Today Comverge, a major player in the demand response market, launched its rebrand - Intelligent Energy Management software, hardware, and services "that help utilities, commercial and industrial (C&I) organizations and consumers optimize energy use."  At the same time EnerNOC a major competitor in the demand response space has also been marketing its services as a means for "transforming the way the world uses energy." 
The evolving identities of solution providers and the increasing intelligence in energy management systems signals a growing demand for comprehensive energy management programs that no longer simply manage tenant comfort, but optimize energy use to reach the broader goals of energy efficiency, conservation, or leverage opportunities such as demand response. As a part of our Distributed Energy Strategies practice, we are exploring the Smart Building market, and in particular, the growth in demand for intelligent energy management systems in the commercial and industrial sector.  Comverge explains that their products help C&I customers address a broad range of goals from reducing their energy footprint to complying with energy-related regulations to marketing sustainability metrics. 
Even if a new Congress cannot deliver a comprehensive energy program, the private sector is keenly aware that other drivers will continue to increase demand for ways to better understand and manage energy consumption. Take for example, the Securities and Exchange Commission (SEC).  Last February the commission released official guidance on disclosure related to climate risk for publicly traded companies. The noise from stakeholders demanding to understand the climate-related risk of their investments has steadily grown, and the SEC is taking note.  These concerns are not only raised by environmental groups, but huge and influential investors including the California Public Employees' Retirement System (CalPERS).
The Dodd-Frank Wall Street Reform and Consumer Protection Act signed this July will also support the demand for comprehensive energy consumption and use data as it includes provisions for reporting material environmental, social, and governance risks.  C&I customers will need to understand and effectively manage their energy use to comply with these new regulations, and to leverage opportunities to reduce consumption or increase efficiencies in order to hedge the kind of environmental risks that are an increasing concern to their shareholders.
Comverge clearly understands the pressures are mounting on C&I customers and plans to take advantage of the growing demand for intelligent energy management solutions.  We imagine this market will continue to grow in the coming months and years.  Two weeks from now the elections will be over, and we can only hope that Congress takes advantage of new opportunities to further promote energy efficiency and clean energy further driving the intelligent energy management market.  Do you also see this market growing from your perspective?