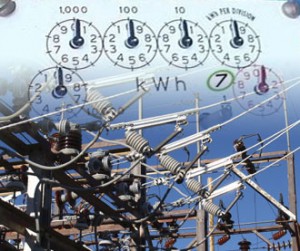 Look at smart grid progress in the world and you might wonder how America got so far behind so fast. Here are just two quick examples :
Smart meters
We ran a story earlier this week based on an Institute for Electric Efficiency report forecasting half of all U.S. households – 65 million of them – will have smart meters by 2020. That's pretty much in line with an Edison Foundation report earlier this year that predicted 47% smart meters installed and operable by 2019. But look at what's going on elsewhere, and those numbers don't look so encouraging. In France the government issued a decree calling for 95% smart meters by the end of 2016, which is well ahead of the 80% by 2020 the European Union has mandated. In fact, a new report from Berg Insight has the installed base of smart meters in Europe at 111.4 million by the end of 2015. Berg also anticipates that the leading economies in the Asia-Pacific region will have close to 100 percent smart meter penetration by 2020 and points to rapid deployments in Australia and New Zealand as well, where it says Victoria will become the first Australian state to achieve full penetration by 2013.
Renewable energy
Last month the Ernst & Young accounting firm named China as the most attractive place for investing in renewables – knocking the U.S. out of the top spot where it's been since 2006. The index ranks countries based on regulatory risk, tax climate, grid connection and access to finance. And it called out the fact the U.S. Congress hasn't managed to pass an energy bill that sets a clear renewables policy. To that point, a Bloomberg report suggests there may be some hope that the renewable electricity standard introduced by Sen. Jeff Bingaman last month could be taken up after the November elections. Even so, the Bingaman bill's 15% by 2021 pales in comparison to targets set elsewhere. Northern Ireland is looking at a renewables goal of 40% by 2020 and Scotland is looking to at least double that. And though it hasn't been pretty, Portugal expects to hit 45% renewables this year.
But here's another way to look at it: In September 2008, Beijing-based Sinovel Wind Group began building a wind farm at the mouth of the Yangtze River Delta. This summer the 102 MW Donghai Bridge Wind Farm began transmitting power to the national grid, representing the first major offshore wind farm outside of Europe. Now consider Cape Wind, the $1 billion project off the Massachusetts coast touted as the first large-scale offshore wind farm in the U.S. After nine years of political wrangling and regulatory hurdles, just this month Interior Secretary Ken Salazar formally signed the lease giving the project the go-ahead. What do you think ? Is the U.S. behind ?