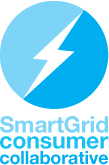 Join top utilities, vendors, consumer advocates and researchers as we discuss cutting-edge techniques for empowering and engaging consumers at the Smart Grid Consumer Collaborative Annual Symposium on Jan. 31, 2011 in San Diego. The SGCC is the only organization that brings together all stakeholders — utilities and vendors and consumer advocates and researchers — to work in partnership towards a modern, consumer-friendly smart grid. Attend this fast-paced, half-day symposium to get :
Findings from the latest research, including the results from SGCC's focus group studies in different regions of the U.S.
Lessons from pioneering utilities as they reveal what works and what doesn't
Insights from consumer advocates as they share what their constituents need and want
Expertise from other industries that have decades of experience understanding, segmenting and satisfying consumers
Partnering for Progress is a must-attend event for anyone charged with delivering smart grid programs, products or services to consumers. And for anyone charged with helping consumers gain the benefits of the smart grid while protecting their rights, including utility commissioners, consumer counsels, and environmental groups.
Bonus: All registrants will receive a free copy of the SGCC's State of the Smart Grid Consumer report, an integrated analysis of the common themes from more than two dozen major research studies (many not available to the public). 
To register: Fill out the registration form being sure to check one of the two Smart Grid Collaborative check boxes in the lower right of the second page (highlighted in red). You can register for the DistribuTECH conference on the same form if you choose.
Partial list of speakers and panelists
Jesse Berst, Founder, Smart Grid News and co-founder SGCC
Greg Guthridge, Managing Director, Accenture Retail and Business Services for Utilities
David Merkowski, Executive Creative Director, frog design
Judith E. Schwartz , Founder, To the Point Marketing
Richard Walker, President, Control4 Energy Services
About the SGCC : The SGCC was founded in spring 2010 with the mission to foster consumer adoption of the Smart Grid. Its membership includes consumer electronics and technology companies, retailers, consumer advocacy groups and utilities working to help industry understand consumers and consumers to understand the smart grid.