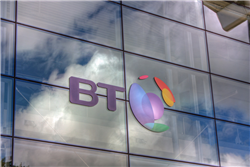 SmartReach consortium formed to accelerate delivery of Britain's smart meter program
British telecoms giant BT, communications infrastructure and media services company Arqiva, and information collection and management company Detica have launched a smart metering consortium SmartReach, with a plan that could accelerate the delivery of a nationwide end-to-end solution.
Telecoms giant BT today officially launched its smart metering consortium SmartReach, with the aim of meeting the government's mandate to deploy smart grids and energy meters to 26 million UK homes by 2020. BT first announced its partnership with radio and satellite specialist Arqiva and data management company Detica in July. The consortium plans to bring together consumer smart meters and the associated power company smart grids, using long-range radio technology. At a launch event in London's BT Tower this morning, representatives of the three companies explained that the consortium will offer a "consensus of advice", ensuring the government provides an end-to-end communications service that incorporates security and resilience.
Radio-based smart grid
Smart meters are devices that record consumption of electricity and gas at intervals of an hour or less and communicate this information back to the utility company via a smart network or grid. They have been promoted as a way for people to keep a close eye on the energy they are consuming, and cut down on waste.
Using Arqiva's existing radio infrastructure, SmartReach believes it can provide 100 percent coverage for its smart meter network using the 412MHz frequency – which will be used exclusively for the purpose. As the masts and towers are already in place, the SmartReach consortium claims it will be able to roll out the service in 12 months, once the necessary preparations have been made.
"Our solution will deliver reliable, secure communications to virtually every meter in the country, even in those difficult to reach household locations such as understair cupboards," said Steve Holebrook, managing director of Arqiva's government, mobile and enterprise business unit. "Moreover, our network has been designed to deliver a low cost solution for all homes with a lifespan of at least 15 years, matching the recovery period of the energy retailers' investment in smart meters."
Hasty government roll-out
The government has accelerated the roll-out of smart grids, which will clearly benefit SmartReach and its partners. However, SmartReach tactfully acknowledged that the timescale might be too aggressive at the launch event. Analyst firm Ovum criticised the government's smart meter strategy more directly earlier this year, calling the plans for an accelerated rollout "hasty".
SmartReach has proposed an alternative implementation timetable, with the procurement of service provision running in parallel with the establishment of a regulatory framework for the DataCommsCo (DCC)  – the body set up to "identify and procure the most cost-effective solutions for smart metering data management and communication". According to SmartReach, this will accelerate the process and reduce risk by allowing more time for the procurement development and testing of the services.
SmartReach is also urging the government to adopt a nationwide end‐to‐end solution based on a single network, right from day one. It claims that this will result in cost savings, and will also ensure that more remote, less lucrative areas of the country are not neglected in the plans, as they have been with broadband rollout.
Security must also be built‐in from the ground up, in order to protect the network from cyber attacks and ensure privacy. Earlier this month, the director of the Government Communications Headquarters (GCHQ) warned that the UK is facing 'real and credible' threats from cyber attacks on its critical infrastructure, stating that government systems are targeted 1,000 times each month. Richard Watson, director of Detica's commercial client group, recommended that a central security governance authority be set‐up at the outset, "dedicated to the protection of the smart metering system from cyber attacks and data privacy breaches".